HWMonitor Pro is a simple and powerful monitoring tool that can help you diagnose and solve various hardware problems in your computer. It comes with a user-friendly interface that shows monitoring system temperature, brand and model of the motherboard. Also graphs for each logged session, and much more.
If you're looking for a comprehensive guide to HWMonitor Pro, then you've come to the right place.
In this blog post, we'll discuss how to use HWMonitor Pro to its fullest potential, what features it offers, and how you can benefit from using it.
From understanding what it does to get the most out of its advanced features, we have you covered. So, let's dive in and take a closer look at the HWMonitor review.
Related Reading:
What is HWMonitor Pro?
HWMonitor Pro is a powerful hardware monitoring software. It is designed to help users monitor the health and performance of their computers. The program collects detailed information about the system temperature, voltage, fan speed, and other parameters of your computer's components.
It also features an intuitive graphical user interface (GUI) that makes it easy for anyone to view system information at a glance.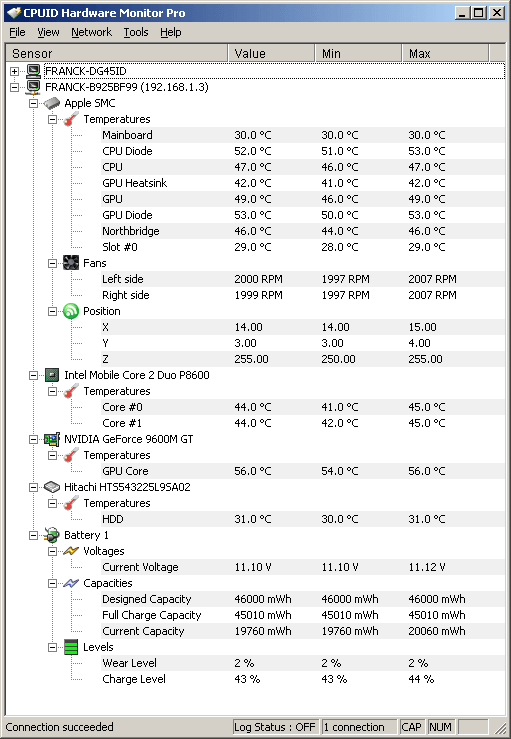 HWMonitor Pro also provides helpful visualizations such as graph generator and charts. Which allows users to better understand their computer's performance over time.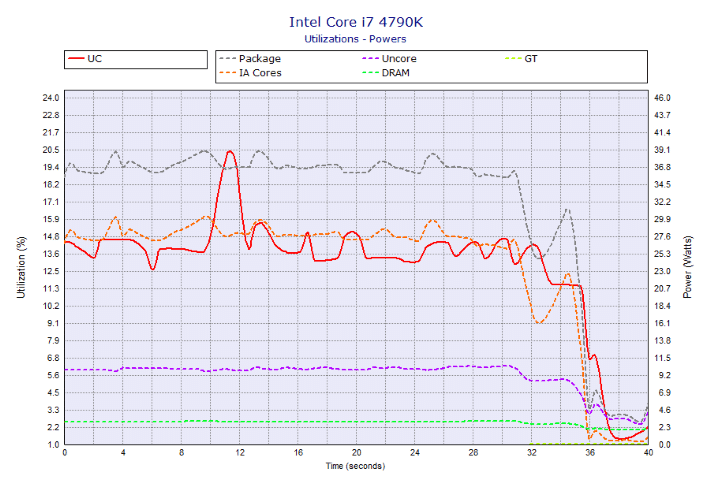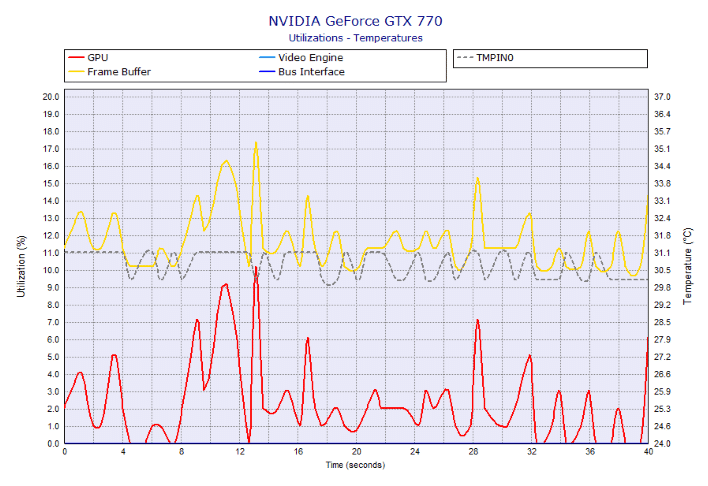 HWMonitor Pro adds the following features and functions;
| | |
| --- | --- |
| Function | Description |
| Temperature monitoring | Monitors temperatures of various components such as the CPU, GPU, motherboard, and hard drives |
| Voltage monitoring | Monitors voltages of components such as the CPU, motherboard, and power supply |
| Fan speed display and control | Displays and controls fan speeds |
| Hardware information display | Displays information about the CPU, GPU, motherboard, and other hardware components |
| Data logging and graphing | Logs and graphs hardware data over time |
| Alerts | Alerts the user when certain hardware parameters exceed user-defined thresholds |
Apart from the features of HWMonitor Pro, the software allows users to track and log system data. So they can easily detect changes or abnormalities in their computer's performance. This software supports the most popular sensor chips.
Overall, Hardware Monitor Pro free version is a great tool for you if you're looking to stay on top of the performance of your computer.
With its comprehensive range of features and ability to add monitored values, it makes it easy to monitor the health of your system, diagnose any issues, and keep your computer running in top shape.
8 Wonderful Benefits Of Using CPUID HWMonitor Pro
Here are 8 benefits of using HWMonitor Pro for windows.
1. Monitor System Performance:
HWMonitor Pro enables users to track their system performance. And vital components such as temperatures, voltages, power consumption, fan speed and many other important settings.
2. Increased Stability:
By utilizing a remote monitoring feature and optimizing your system's performance, HWMonitor Pro helps to ensure that your system is running at its most stable and efficient level.
3. Overclocking Support:
HWMonitor Pro is great for overclockers. As it allows users to monitor the temperature and voltage of their hardware components. It ensures that they are running at optimal levels for overclocking.
4. Hardware Monitoring:
The program's hardware monitoring feature provides users with detailed information on their system's CPU, motherboard, RAM, graphics cards, storage devices, and other peripherals.
5. Easy-to-Use Interface:
The program's user-friendly interface makes it easy for users to understand and use all of the features that HWMonitor Pro has to offer.
6. Comprehensive Reporting:
HWMonitor Pro generates detailed reports that provide users with a comprehensive overview of their system's performance.
7. Customizable Dashboard:
Users can customize the dashboard of HWMonitor Pro to best meet their needs and preferences.
8. Free Trial Period:
The version of HWMonitor Pro offers users a free 30-day trial period. So that they can experience the full potential of this powerful tool before committing to a purchase.
How do I Run HWMonitor Pro Effectively?
Using HWMonitor Pro effectively is an important part of making sure your computer is running smoothly. The tool is a powerful and convenient way to monitor your system's hardware, allowing you to make informed decisions about when to upgrade or repair components.
Getting the most out of HWMonitor Pro starts by familiarizing yourself with the user interface.
Upon launch, the program will open a window showing all the hardware information for your system. This includes the temperature, voltage, and fan speed of each component.
The user interface also displays the load on each component, as well as the amount of energy consumed. Once you have a good understanding of the main user interface, you can begin to use HWMonitor Pro to monitor your system's performance.
The program has several different settings that allow you to customize how it collects and displays data. This includes setting alerts for when certain values reach predetermined thresholds.
You can also choose to log performance data over time in order to get a better understanding of how your system is performing. In addition to monitoring and logging data, HWMonitor Pro can be used to adjust system settings such as voltages and fan speeds.
Doing so can help to keep your system running at optimal performance levels, and is especially useful when overclocking components. By taking the time to learn how to use HWMonitor Pro effectively, you can ensure that your computer remains in top shape and runs smoothly at all times.
What Are Some Common Issues That Users Face When Using HWMonitor Pro?
HWMonitor Pro is an incredibly powerful tool, but like any software, it can have its issues. Here are 5 of the most common problems that users face when using HWMonitor Pro:
1. Inaccurate readings:
HWMonitor Pro is incredibly accurate and reliable, but occasionally it may provide inaccurate readings.
This can be caused by a number of factors, including incorrect settings or outdated drivers. If you're experiencing this issue, try checking your system settings and updating any out-of-date drivers.
2. Incompatible hardware:
HWMonitor Pro works with a wide range of hardware components. But if your component isn't compatible, you won't be able to use the software. Be sure to check the compatibility list before attempting to use HWMonitor Pro with your hardware.
3. Unstable readings:
Occasionally, HWMonitor Pro may produce unstable readings. Often resulting in sudden spikes or drops in temperature or other readings.
This can be caused by a number of factors, including poor wiring or damaged hardware. Try troubleshooting any potential hardware issues before using HWMonitor Pro.
4. Slow response times:
HWMonitor Pro is designed to be fast and responsive, but if your hardware isn't up to date, the program may be sluggish or unresponsive. Make sure your system meets the minimum requirements before using the software.
5. Difficulty understanding information:
Even experienced users may struggle to understand the data presented in HWMonitor Pro due to the complexity of the program's interface. If you're struggling to make sense of the information provided, try consulting the documentation or reaching out to support staff for assistance.
How Can I get the Most Out of HW Monitor Pro?
Here's how you can get the most out of HWMonitor Pro latest version. It is available for windows too.
Familiarize yourself with the various features and functions of the tool. Knowing what each feature does will help you get the most out of the program in real-time.
Customize the settings to your individual needs in your pcs. If there is a specific feature that you find useful, you can configure it so that it appears in the main window.
Use the filters to quickly find the information you need. HWMonitor Pro allows you to filter data by temperature, voltage, clock speed, etc. This makes it easy to find the specific information you're looking for.
Utilize the data and generate logging graphs as bitmap capabilities to visualize data trends over time. This can help you identify potential problems with your hardware.
Export data for use in other programs. You can export data from HWMonitor Pro into a CSV file, which can then be opened in a spreadsheet program for further analysis.
Take advantage of the notification system to alert you when something is wrong with your hardware. This can help you take corrective action before any major damage occurs.
How to Free Download CPUID HWMonitor Pro? Full Version
To download the Pro version of HWMonitor software, follow these steps:
Go to the official website of HWMonitor Pro (https://www.cpuid.com/hwmonitor-pro.html).
Click on the "Download" button located on the top left corner of the webpage.
The download should begin automatically. If it doesn't, you may need to right-click on the "Download" button and select "Save link as" or "Save target as" to download the file manually.
Once the download is complete, locate the downloaded file on your computer and double-click on it to start the installation process.
Follow the on-screen instructions to install HWMonitor Pro on your computer.
Note: HWMonitor Pro is a paid software, so you will need to purchase a license to use it beyond the trial period.
Conclusion About This Amazing CPU Temperature Monitoring Software
To conclude, the hardware monitoring program is an incredibly powerful and useful tool for monitoring data and optimizing your PC's performance. It provides users with an easy-to-use interface, accurate readings of their hardware components, and a wide range of customization options.
With its advanced features, HWMonitor Pro can help you get the most out of your computer. It allows you to save money by avoiding expensive repairs or upgrades. By understanding the basics of how it works and how to use it effectively, you can maximize the potential of your computer and ensure that it runs smoothly for years to come.