If you fail to install NVIDIA Drivers, make sure that you don't have hardware issues and check if the internet connection is stable. Install Driver Easy on your computer. Open the program and hit Start Scan Now. After the scan, look for your Display Driver from the list and click update.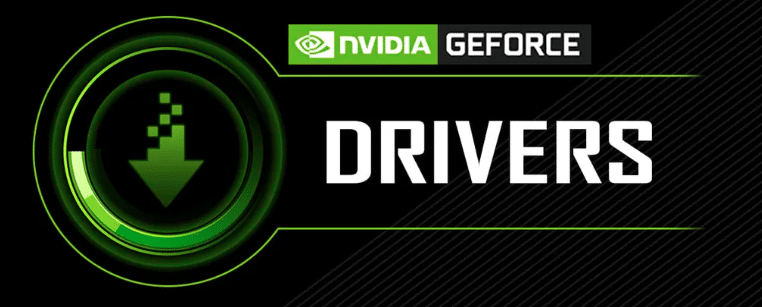 Imagine getting the latest NVIDIA Graphics card to run your favorite games on it. But, when you install the drivers, you get an error, and the driver fails to install. It might be frustrating for you, but don't worry; you are not alone. There can be many reasons why NVIDIA drivers fail to install on Windows 10.
Today, we will explore possible solutions to fix the NVIDIA Drivers problem on Windows 10. So, without further waiting, let's check them out.
Related Reading:
Possible Reasons Why NVIDIA Drivers Fail to Download
Before we step in and present the solution to fix this issue. It's very important to know why you are unable to download and install NVIDIA Drivers in the first stage. Now there can be many possible reasons for this issue. This includes hardware failure, improper installation of graphic cards, or an internet issue. Let us check them one by one:
If you are unable to download NVIDIA drivers. Check if you have correctly installed the graphics card in the expansion slot. Pull out your graphic card and place it again to see if the computer detects it. If it does, run the installation again, and you might be able to fix this issue.
There are times when the installation is stuck midway. This can be due to the bad RAM or you are running too many apps on your computer, which utilizes most of the RAMs memory. That's why it's unable to install the graphic driver as it should. Close all the apps and try running the installation again.
If the installation process fails. Make sure your internet connection is stable and running. If you still face the same issue, it's possible that the driver you are trying to install is not compatible with your Windows. Try updating to the latest Windows version and see if the installation runs fine.
5 Possible Solutions to Solve NVIDIA Driver Installation Issue:
Before we dive in and explain the solutions to install NVIDIA Driver. It's important that you close all the apps running in the background. If there is an ongoing Windows update, wait until it ends and then proceed with these solutions.
Install the Drivers Automatically:
Installing any driver can be time-consuming and complex if you lack technical knowledge. It's better to take help from someone who has gone through this before. Or, if you want to do it yourself, it's recommended to install Driver Easy.
This tool allows you to update any outdated driver on your system. When you run the scan, it detects all the drivers that need maintenance and install them.
Download Driver Easy from this website and install it on your computer.
Open the software and hit Scan Now.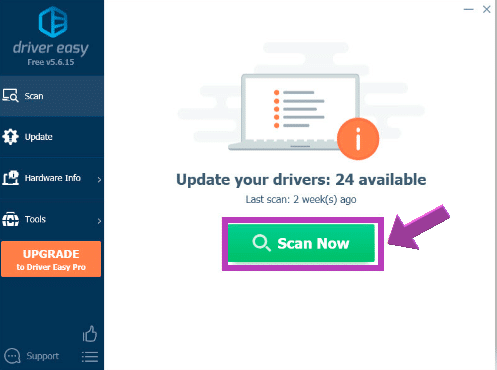 The software will run a deep scan on your computer and spot any drivers that have become old. It will then show you a list of the drivers that need an update.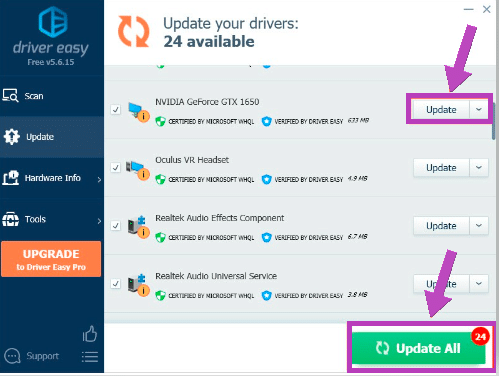 Select update beside NVIDIA GeForce Driver and it will begin the process automatically.
Finally, restart your computer to apply the changes.
Download the right version:
Your driver might fail to install due to a lack of compatibility with your system. It is necessary to download the correct version that matches the requirement of your GPU. For this, follow these steps to confirm if you have the right set of drivers for the NVIDIA Graphics card.
Head to NVIDIA support website.
On the home page, select the appropriate option to select the latest drivers for your system. When done, click search on the left corner.
Once you have specified your system requirements in the search bar. The website will suggest a driver that matches your system requirements. Click download and run the installer as administrator to complete the installation.
Disable the Antivirus and Update GeForce Experience:
Antivirus softwares can be one of the causes why you are unable to update GeForce Experience. To solve this, disable the antivirus program and then try to update the drivers. Follow these steps to check if you are able to run the installation.
Click on the arrow in the Taskbar from the right bottom corner of your screen.
Find your antivirus program, right click and select disable.
Once the antivirus is temporarily disabled. Try running the installation again to check if you are able to update the GeForce Experience.
Install the Drivers Manually:
If you have the technical knowledge and can run the installation process on your own. Try this method to update NVIDIA Drivers. This will involve removing NVIDIA drivers from the system and installing them again. This method has proven to be effective for many users and it might help you out too.
To uninstall NVIDIA Drivers, hit Windows + X key, and select Device Manager from the list.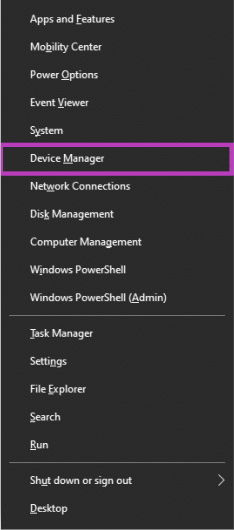 Find Display Adapters from the list, right click to the item under it and select Uninstall device.
Once done, reboot your computer to apply the changes.
Before installing the new drivers. Make sure you delete all the old files of your previous driver. For this purpose, visit the control panel and uninstall everything related to NVIDIA programs.
But, if you don't want to spend much time on it. Consider downloading Display Driver Uninstaller from this website. This is a free tool that lets you uninstall any driver without leaving any traces of files behind it.
Once you have uninstalled the drivers, it's time to install them again. For this method, make sure that you have already downloaded the latest drivers. Follow these steps to install NVIDIA drivers.
Open Device Manager as mentioned above in the previous step.
Navigate to Display Adapters, right click and select update driver.
The Windows will give two options. To update automatically or manually. Since you already have the driver files, click on the second option.
Browse the driver files from the new window and start the installation.
After the installation, restart your computer and see if you have the latest drivers.
Remove extra Files:
If none of the methods work for you, try this one out. If you fail to install NVIDIA Drivers on your PC. Try removing all the extra files and check if you still get the same error. To delete these files, head to the following location on your pc and delete them:
C:\Program Files\NVIDIA Corporation
C:\Program Files (x86)\NVIDIA Corporation
C:\Windows\System32\DriverStore\FileRepository\nv_lh document
C:\Windows\System32\DriverStore\FileRepository\nvoclock document
C:\Windows\System32\DriverStore\FileRepository\nvdsp.inf document
Last words
If you are unable to install NVIDIA Drivers on Windows 10. Try one of these methods, and hopefully you will be able to fix it. If you think we missed listing any solutions, please mention it in the comment box below to help others out too.