GPU stress test allows you to push your GPU to its maximum limit to determine if it can bear extreme loads and high temperatures. There are many tools for stability tests, but we have compiled the best of 6 that work perfectly well.
Furmark
Heaven Unigine
3D Mark
MSI Afterburner
Paessler
V-Ray 5
If you are a gamer or work on graphic-intensive software, it's important to know that your GPU or graphic card is giving optimal performance.
But how do you ensure that your GPU is working fine enough and does not have any hardware malfunctions?
For this purpose, I would suggest you perform a stress test on your GPU. This allows you to identify potential problems your graphic card might have.
Not only this, it also helps you reach a stable point where your graphic card performs the best.
The question is, how do you stress test your GPU? What are the tools that help you unlock the best potential of your GPU?
All of this and many more questions will get answered in the article.
So, hang with us until the end to learn what the GPU Stress test is and how to perform it.
What is a GPU Stress Test?
GPU stress test is a well-versed term in the gaming industry and among the professionals working on graphic software.
However, if you are new to this, chances are this term might confuse you, and you might google it or ask someone who is more experienced.
A GPU stress test is a lot easier to understand than you might expect.
It is an application that helps to reach the maximum point on which your video works best.
In simple words, a stress test allows you to push your graphics card to its maximum limit to determine whether it can bear high temperatures and work under intensive usage.
Your GPU is not fully utilized when you are working or playing games. The programs used on the CPU do not put your video card under stress, and a large amount of it remains unused.
This is where the GPU stress test comes in. This involves putting 100% stress on your video card to determine its full capacity and how much it can bear the load.
Many gamers and video professionals overclock their GPUs to increase FPS, smooth graphics, and higher clock speeds.
Check out how to overclock your GPU.
Related Reading
6 Best Tools to Stress test your GPU in 2023
Now that you know what a stress test is. It's time to understand how to perform it on your GPU.
You might find a lot of different stress tools on the internet, each being different from the others.
But today, we have collected the 6 best GPU stress test tools that are free and easy to use.
So, whether you have an NVIDIA, AMD, or Intel graphic card, these tools work on all of them.
Hence, without further waiting, let's discuss all of them.
Furmark
Furmark is undoubtedly the best and one of the easiest tools to use out there.
I'd recommend you run the GPU test on Furmark for about 20 to 30 minutes and then check the performance.
If there are no visual screen glitches and your game runs perfectly well. I would suggest you lock these settings.
Furmark also offers a basic standard OpenGL test that works on low and mid-range graphic cards.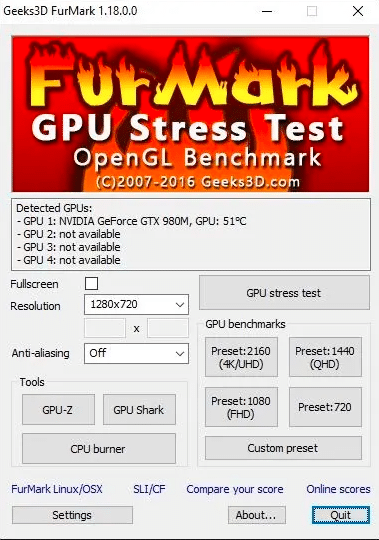 Heaven Unigine
If you are looking for more detailed real-world scenarios. Then there is no better choice than Heaven Unigine.
It not only stresses your GPU but also keeps an eye on your GPU performance and provides key metrics and benchmark scores at the end of the test.
The basic version of the Heaven Unigine is free for personal use. However, if you are looking for more advanced features, such as automated benchmark looping, you need to buy a premium version.
3D Mark
3D Mark is a widely popular benchmarking app that allows you to push your GPU limits while collecting exact benchmarks.
The best thing about this program is that it works on both windows and android platforms.
If you are looking for a 3D performance, choose 3D Mark without a second thought.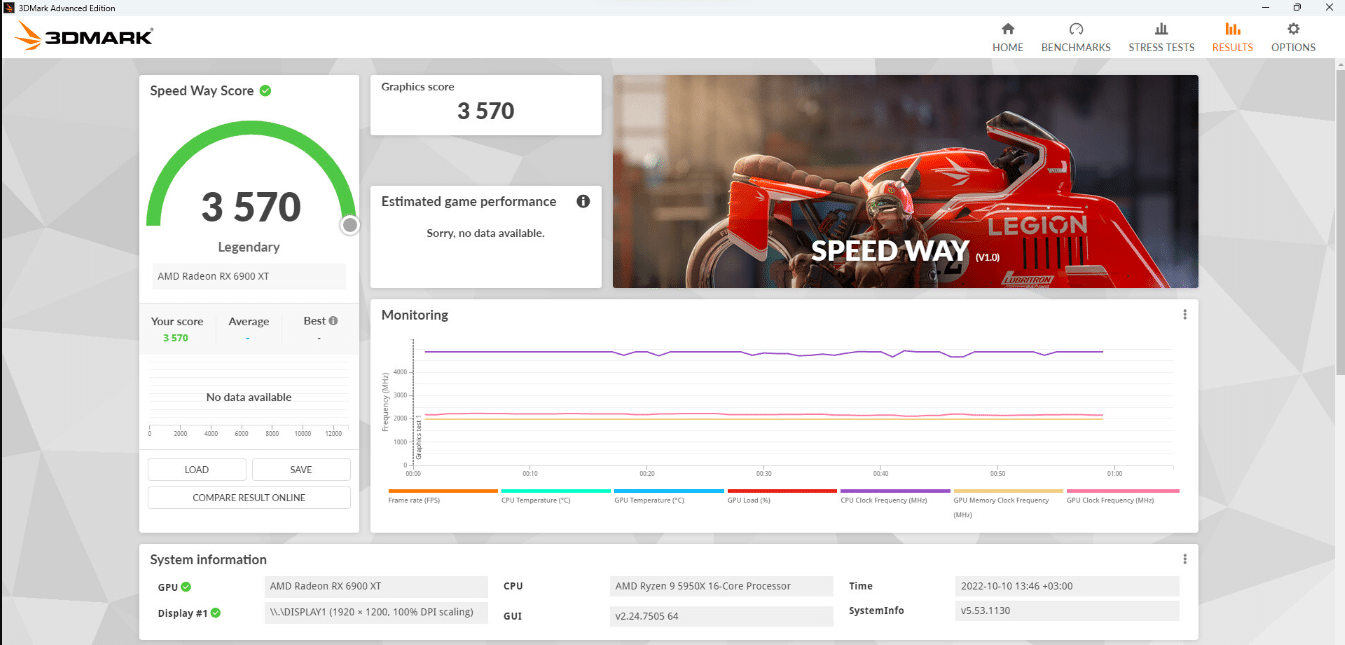 MSI Afterburner
MSI Afterburner is compatible with any GPU in the world.
This tool is widely used for GPU overclocking and undervolting.
If you are looking to squeeze your GPU power and push it to the maximum limit.
MSI Afterburner should be a go-to choice for you.
Paessler
Paessler is an in-game monitoring tool that helps you identify other potential problems other than GPU that affect your gaming.
This application can spot any underlying problem.
Such as a slow internet connection, unnecessary background tasks that drain your GPU energy, and much more.
Just like Furmark, Paessler also offers a basic version that is free to use; however, to use premium features, you need to upgrade and buy their membership.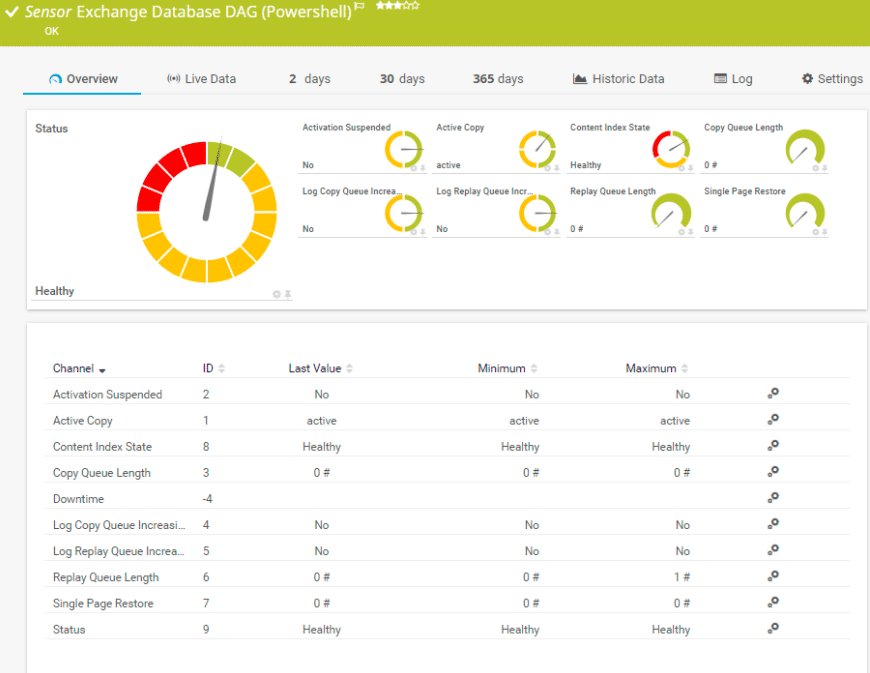 V-Ray 5
Last but not least, we have V-ray 5 on the list.
It's an all in one solution for you to stress test your GPU.
This utility app offers a range of options, including stress testing your system, giving accurate results and statistics, diagnosing errors, and troubleshooting them.
V-Ray 5 is a free tool and doesn't require membership. This means you can enjoy all the benefits without spending a penny.
Last Words
Stress testing is important to determine if your graphic card is working alright, or does it needs to be checked out.
You will immediately detect any problem with your GPU, if there are any during stress testing. These tools also provide solutions to troubleshoot your GPU.
Now that we have understood what the best tools for stress testing are, I would still advise you to fully educate yourself before you practically apply this on your video card.
GPUs are complex things and come at an expensive price. You do not want to fry it on the very first day of use. Thus, it's important to remain careful until you are with someone who has some technical knowledge about the pc hardware and its components.
If you think the article was worth reading, do share it with your friends and family and tell us in the comment section if you find it helpful.