Are you looking to learn how to mine with Windows 10? For this, you must configure your settings and update to the latest Windows and Drivers. Turn off any background processes. When done, download the mining software and start hunting your favorite coin.
Are you unsure about mining with Windows 10? If you want to learn how to configure a mining rig to hunt Ethereum and other cryptocurrencies, then you are at the right place.
Today, we will help you set up Windows 10 for GPU mining and tell you how to configure settings to take your crypto hunger to the next step.
If you are a miner and want to build a GPU cryptocurrency mining rig, check out this article. This guide gives a step-by-step tutorial and enlists important tips that allow you to set up mining hardware. This, in turn, helps to maximize the mining rig's performance while keeping the power consumption low.
Mining with Windows 10
1. Download and Install Windows 10
Before we dive into the topic, it's essential that you have the latest version of Windows 10 installed on your PC. If it's already installed, head to the next step. But if you are using an older version, check out this video on how to download and install Windows 10.
Once Windows is completely installed, go to the Windows Search Bar and type Windows Updates, and Select Open.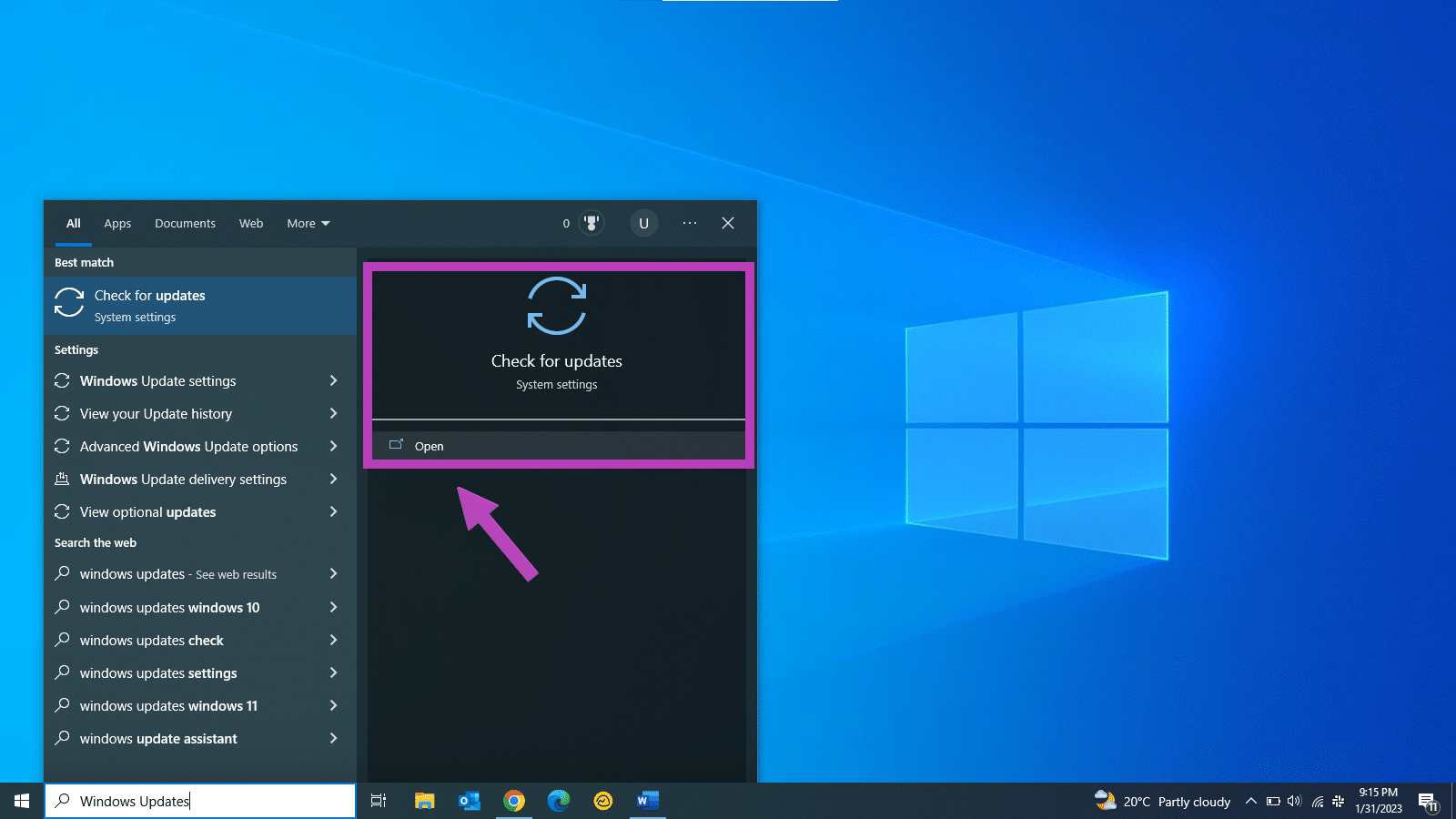 Click on Check for Update and wait until Windows looks out for latest updates.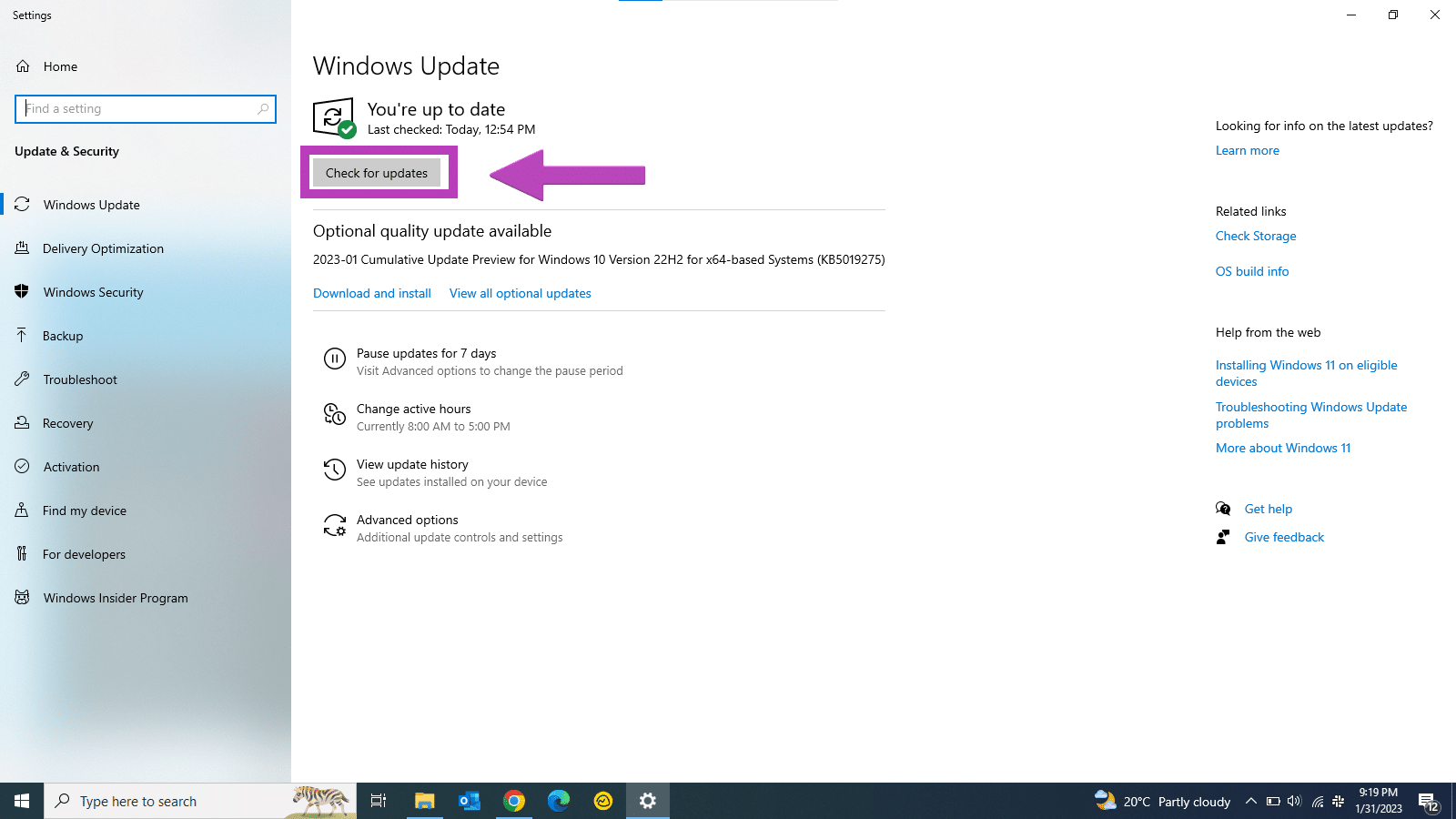 Finally, click on Download and install to update to the latest version.
You might need to disable Windows updates to minimize the disruptions during the mining period.
2. Download the Latest Drivers
Once done, it's time to update your GPU drivers. Whether you are using NVIDIA or AMD, make sure that you get the right set of drivers that are compatible with your PC. To install the drivers for NVIDIA, head to this website and find your graphic card information from the drop-down lists.
If you have an AMD graphics card, head to this website to download the latest drivers for your GPU.
Once done, reboot your computer to apply the changes.
Note: Before updating your drivers, make sure there are no leftover files and registry keys from the old driver. To prevent such conditions, use Display Driver Uninstaller (DDU) for a clean installation of new drivers. Before running this tool, backup your computer or put it in safe mode to keep personal data safe.
3. Essential Mining Hardware
Team Viewer: TeamViewer is an amazing tool to remotely access mining rigs using Windows 10. This is a perfect choice for those users who want to avoid downtime and keep a regular check on their mining operations. To learn more about TeamViewer and how it can help you control your mining rigs, check out this article.
GPU-Z: Before you start mining, download GPU-Z from this link. It allows you to keep track of GPU sensors such as temperature, memory, power, load, etc. Since crypto mining involves solving complex mathematical problems, you might face heating issues with your GPU. Mining programs like GPU-Z help you keep an eye on GPU vitals so it remains stable and under control.
4. Configure Your Settings
Before you mine Ethereum on Windows or any other desired currency, you must configure your computer settings. To do this, follow these steps:
Go to the search bar and type Control Panel and Select Open.
From the new window, select System and Security and then System.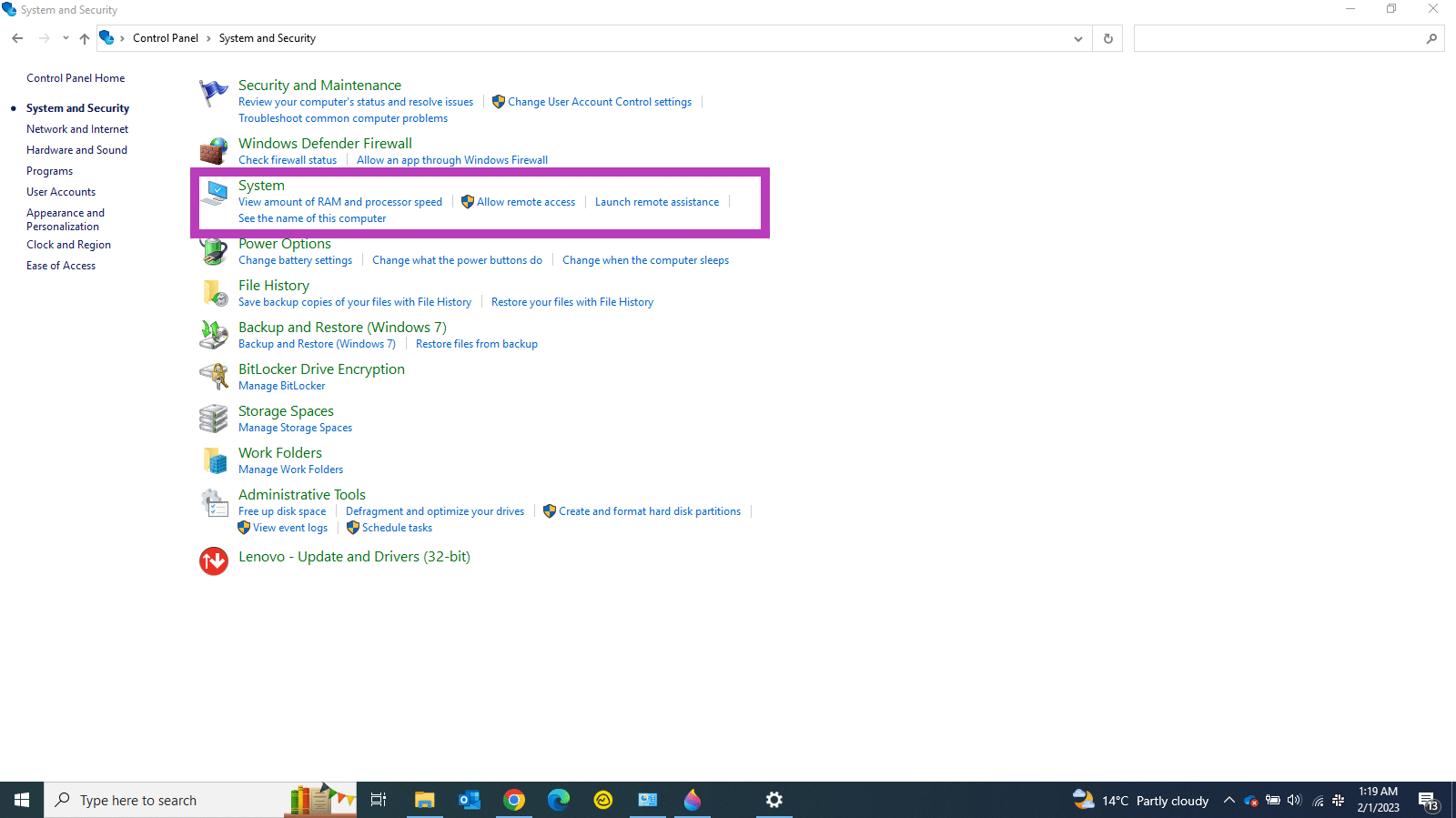 Now Click on Advanced System Settings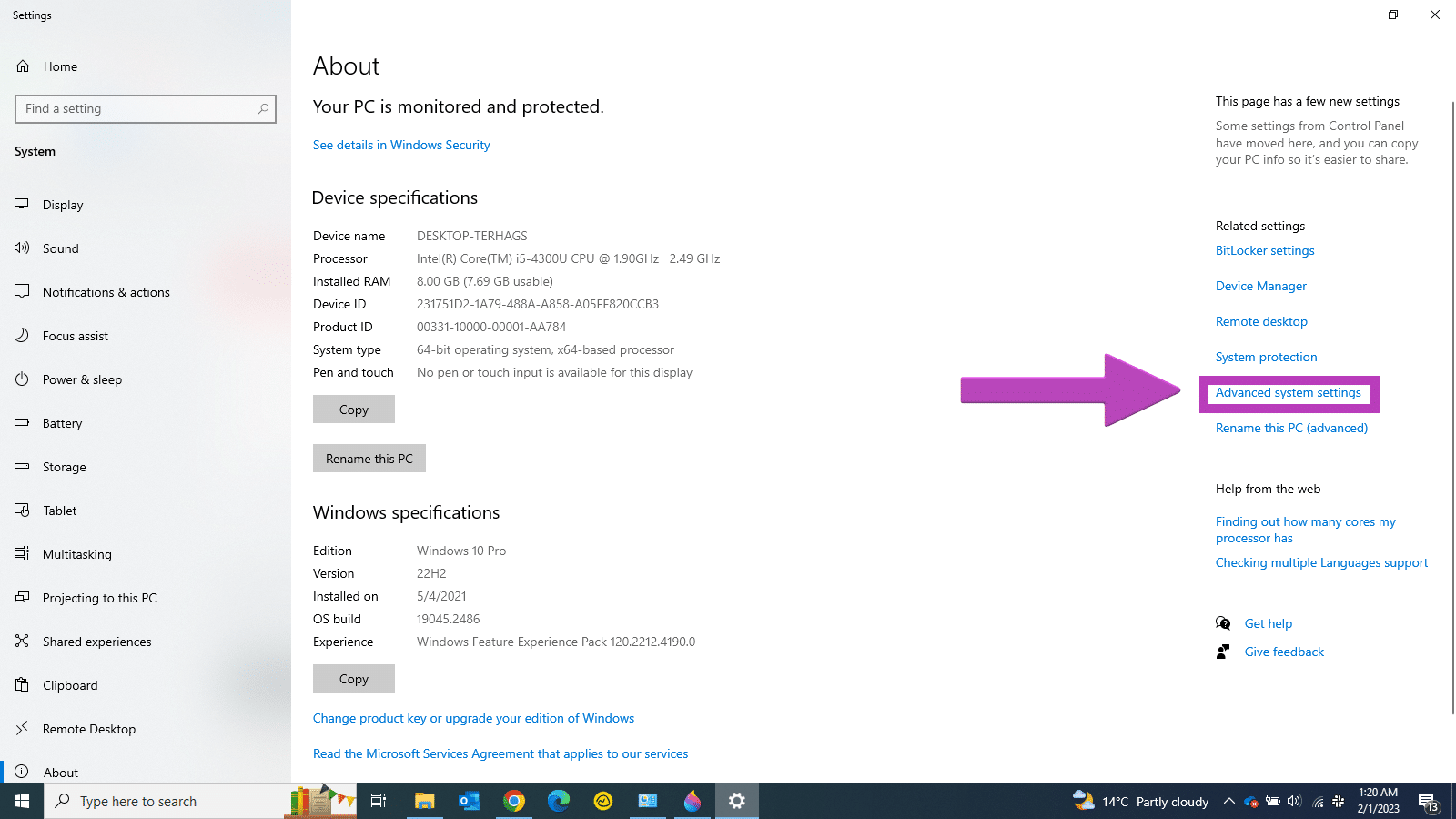 Head to the Advanced Tab and click Settings under the Performance Tab.
Select the button that says Adjust for best performance.
Navigate to the Advanced tab on the same box. Under the section of Virtual Memory, Click Change.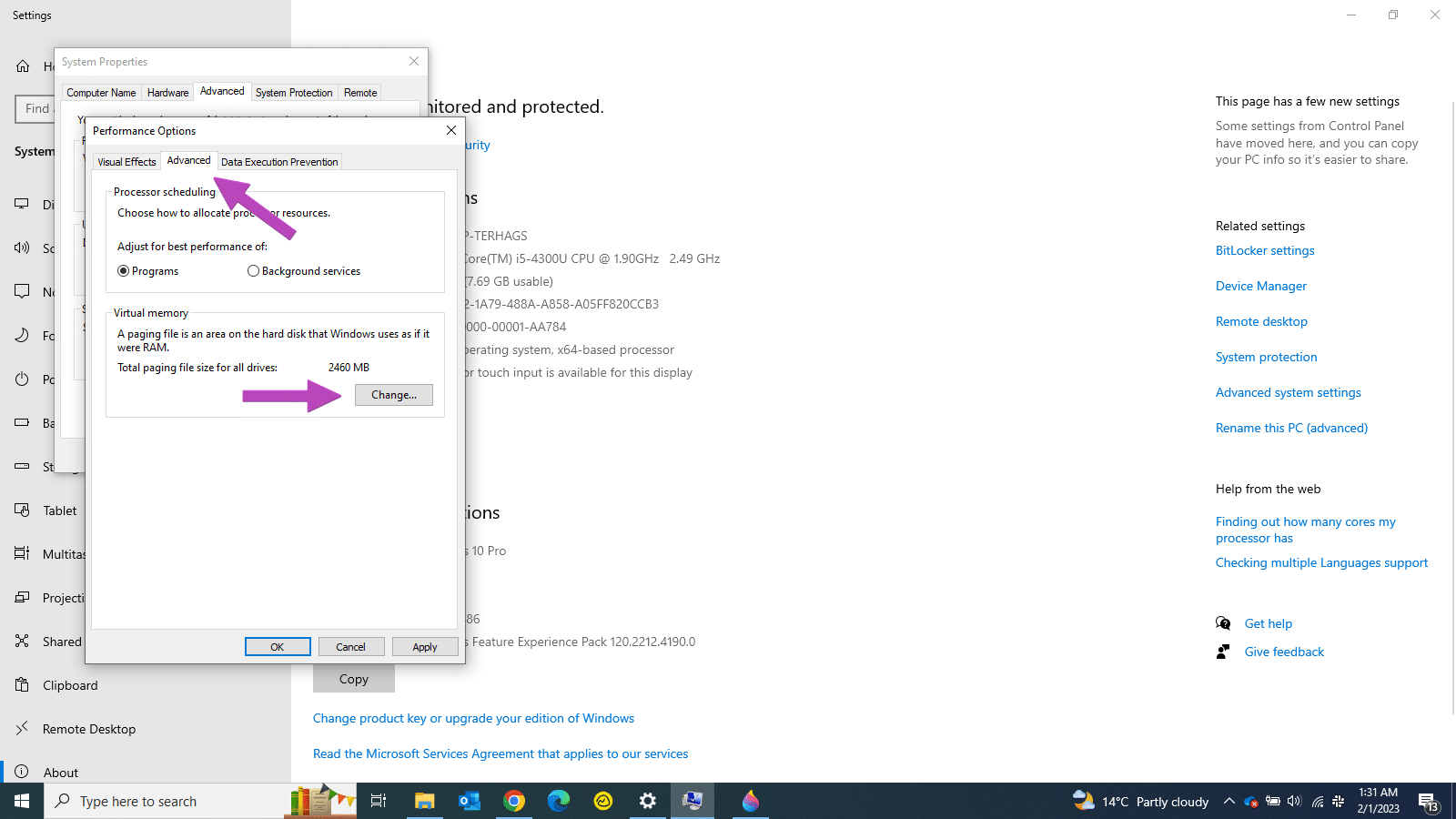 Select Custom size and change the Initial size of the Virtual Memory to 2000 and the Maximum size to 3000. Tap on the Set button, Hit Ok, and Apply the changes. Now, wait until your computer reboots to keep these changes in effect.
5. Turn off Virus and Threat Protection
If you are using any antivirus software, it's preferable to turn it off while you are mining to keep the background processes as minimal as possible. Or you can also whitelist the program, files, or folder from the settings to run the mining software and antivirus at the same time.
It's also important to Turn off Virus and Threat Protection from Windows Defender. Follow these steps to disable Threat Protection.
Go to the Windows Search Bat and type Windows Defender and Select Open.
Click Virus and Threat Protection, and then select Manage Settings.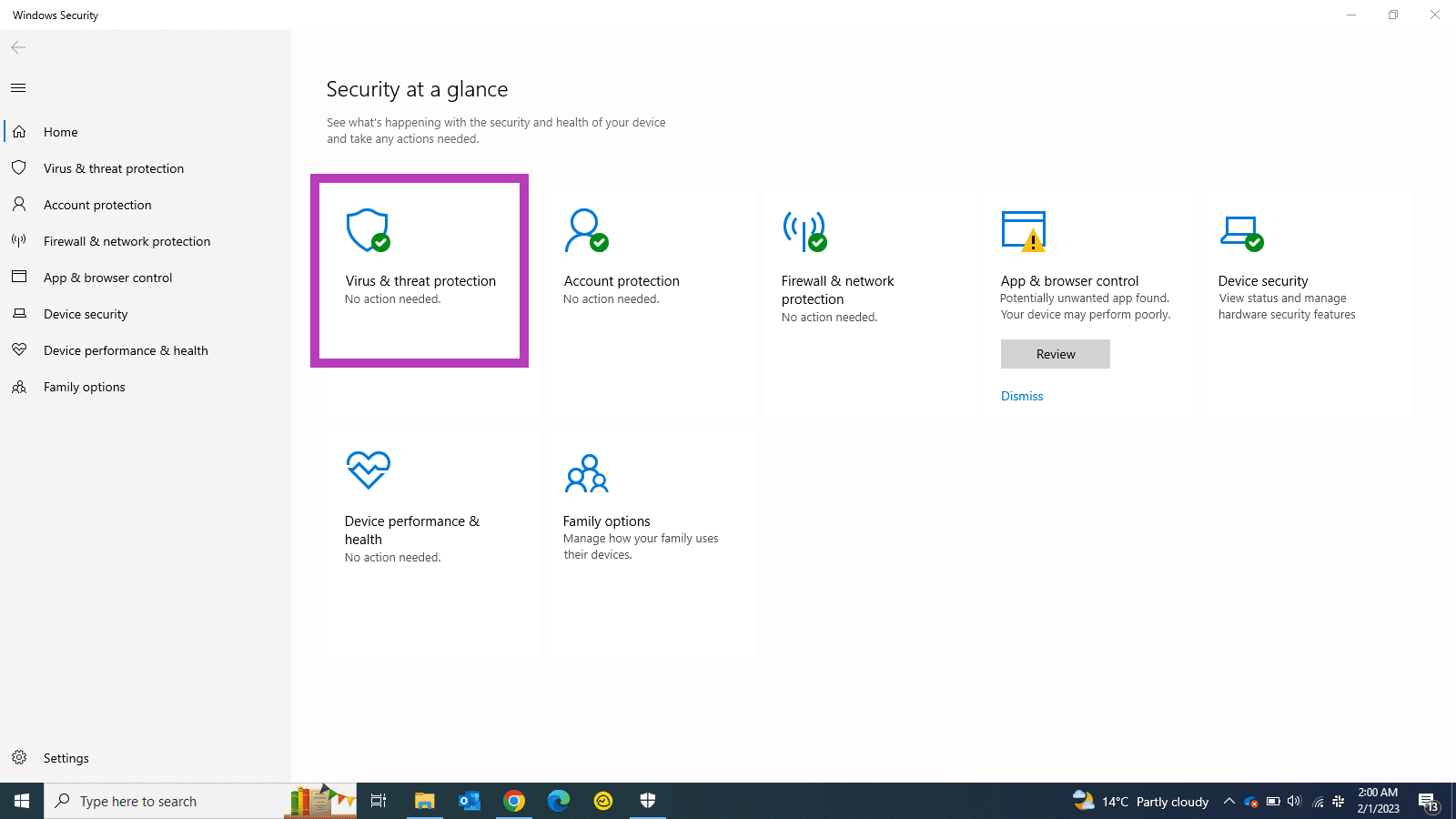 Drag the slider on the right to Turn off Real-time Protection.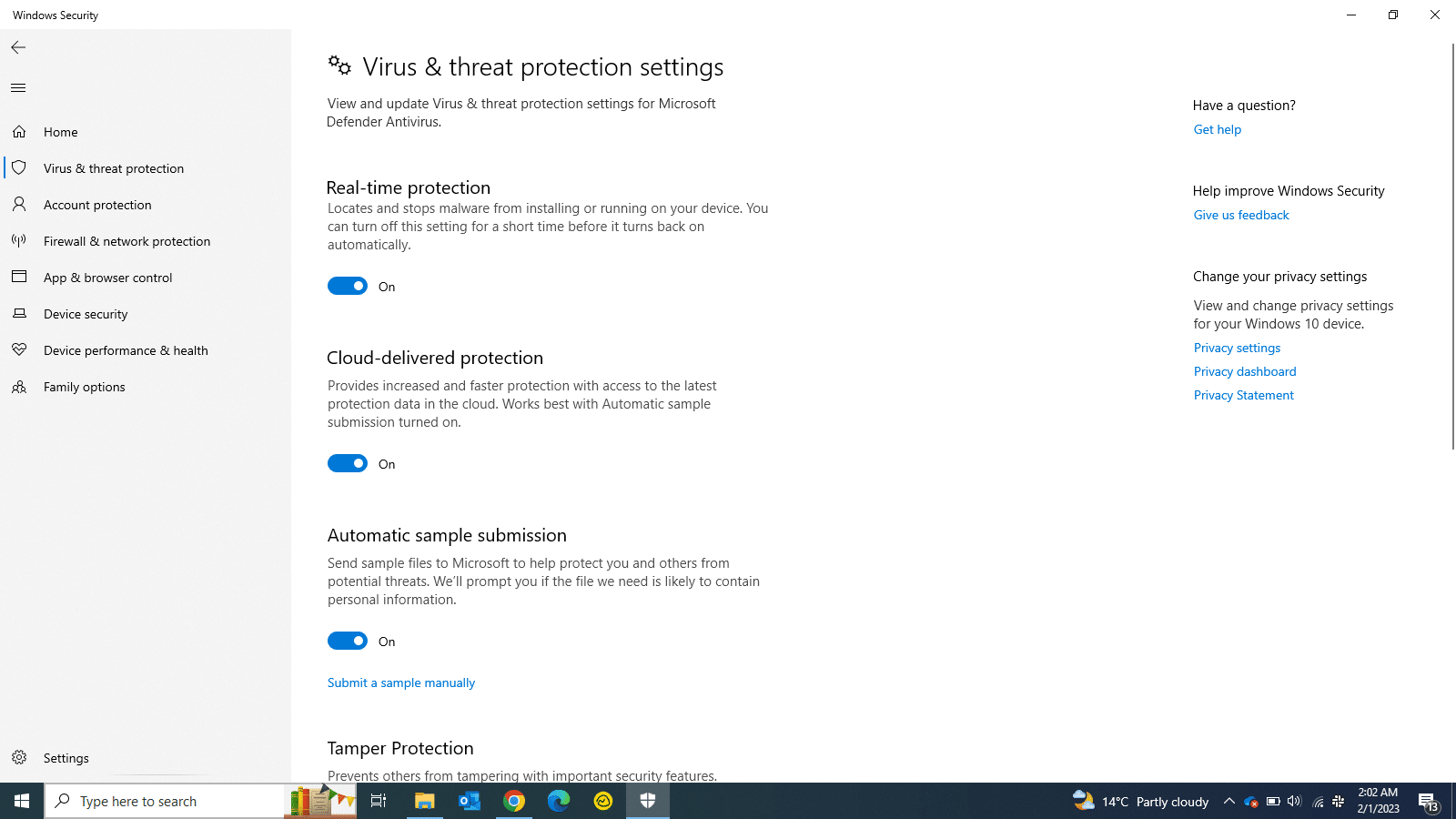 6. Power Settings
To configure Power Settings, follow these steps.
Head to the search bar, type Power Settings and Select Open.
On the new window, Click on Additional power settings under Related settings.
Under the Selected plan, move your cursor on Change plan settings and left click it.
On the new window, select Change advanced power settings. From the box, look for PCI Express and Turn off both On battery and Plugged in.
Finally, hit Ok to apply the changes.
Which Mining Software Should You Use?
Now that you know how to configure settings, it's time to find the right mining software for you. There are many types of mining software available online. They vary based on the mining being performed. These include:
GPU miners
ASIC miners
Pool mining software
Cloud mining software
CPU miners
Since we are talking about GPU mining today, we will only discuss software related to it. There are basically two types of mining software, one that gives a command prompt and the other one that displays a graphical representation of your mining.
Command-line Interface
Most of these softwares are run by anonymous developers. So before using such tools, you must check their credibility and read online reviews prior to registering with them. Command-line Interface software gives text-based output that makes it easy for users to perform bulk operations and execute complex processes.
CLI is more efficient than graphical software since it does not need to spend its processing power on generating graphical elements. Not only this but users can access CLI software remotely from anywhere around the world. One of the most popular Command-line Interface software includes:
CGMiner
BFGMiner
EthMiner
XMRig
EasyMiner
Graphical-Interface software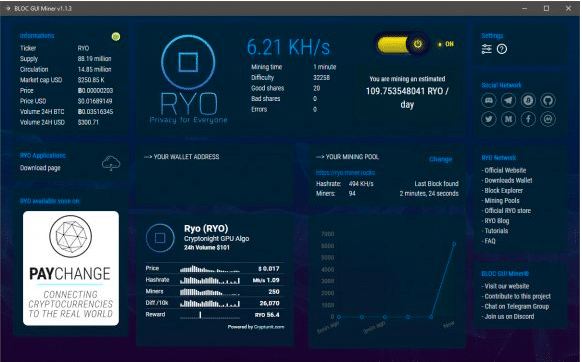 A Graphical-Interface software offers a graphical representation for users to interact with the computer instead of showing a command prompt. GUI software provides a user-friendly interface and includes graphical elements such as icons and buttons. This helps the user to navigate through the tool with one click.
This software charges high fees from their users because of the range of features that are being offered. So, if budget is not a problem, consider using GUI in order to mine Ethereum, Bitcoin, or any other desired cryptocurrency you are looking to hunt.
The following software allows mining with Graphical-Interface; some popular titles include:
NiceHash
Bminer
XMR-Stak
Cudo Miner
Claymore's Dual Ethereum GPU Miner
Now that you have learned how to mine with Windows 10, it's time to test yourself with these tools. Let us know in the comment section below if you were able to set up your computer for crypto mining or not. Also, please share this article if you find it helpful.