If you are looking for the best graphics card for GPU mining, then consider buying one of these to maximize your profitability in crypto mining:
If you are crazy about mining, it's important to have a top-notch GPU and a high-end mining rig that can deliver the best performance and draws less power. Finding a balance between these two can be difficult if you do not have proper hardware knowledge. You might get confused since there are many GPU models available in the market from various manufacturers.
For this reason, we have decided to give a detailed explanation of the 5 best GPUs for mining that you should consider buying to mine cryptocurrency. So, let us check them all out.
Why Do You Need GPU For Cryptocurrency Mining?
In the early days of crypto mining, most people used CPU power to hunt cryptocurrencies. A CPU can solve basic mathematical problems but is not capable of calculating complex equations that we find in cryptocurrencies.
Soon after, they found a way to make the mining process efficient and quick. This was made possible by mining with GPU instead of using CPU power. The word spread out soon and CPU mining was eventually replaced by GPUs.
How Many GPUs Should You Use?
Before we dive into the list of the best mining GPU. It's equally important to answer the number of GPUs that you should have for crypto mining. It all comes down to several factors, such as the level of profitability you aim to achieve, the cost of electricity, and the amount of heat these GPUs generate.
If you are someone who is doing crypto mining as a hobby or part-time, then one or two GPUs should be sufficient for you. But, if you are a serious miner, you may require more GPUs. Keep in mind that these machines produce a lot of heat while they operate. Thus, you should have a suitable cooling method and good airflow inside the room to keep it running smoothly.
Even so, the level of profitability depends on the number of GPUs you have. The bad news is you would need to deal with the high cost of electricity and other variables, associated with running multiple GPUs. This is why it's always preferred to start with a small number of GPUs and gradually increase until you reach the desired level of profitability.
Top 5 GPUs For Mining in 2023
It's worth mentioning here that the following list can change over time based on the mining difficulty, the cost of electricity, and the price of the cryptocurrency. If you follow mining seriously, you need to keep a regular eye on the latest updates to stay up to date. Below are the best graphics card for mining popular cryptocurrencies like bitcoin and ethereum: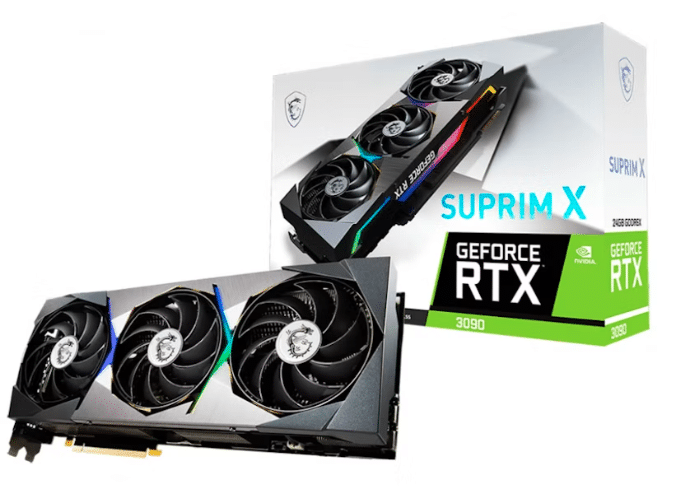 Costing a whopping $1900, the NVIDIA GeForce GTX 3090 is one of the best GPUs for mining. It comes with a high hash rate and has a very low power consumption, making it a perfect choice for crypto mining.
It features Ampere Architecture and 24GB of GDDR6X memory that can help you achieve high profitability. When it comes to mining Bitcoin or other cryptocurrencies, NVIDIA GeForce GTX 3090 can deliver the best all-around performance in every area.
Just like NVIDIA GeForce RTX 3090, this model also offers the same Ampere Architecture and gives similar mining performance to RTX 3090. It features 10GB of GDDR6X graphics RAM, a resolution of 7680×4320, with Ray Tracing technology, and only costs around $700. So, if you are looking for a low price option without compromising performance. NVIDIA GeForce RTX 3080 is the best graphics card for crypto mining.
With a price tag of $1000, AMD Radeon RXZ 6800 XT is surely one of a kind. Based on RDNA 2 architecture, the GPU comes with a high hash rate, 16 GB of GDDR6 memory, coupled with ray tracing and variable rate shading. This makes it a perfect match for mining as well as for gaming.
AMD Radeon RXZ 6800 XT is well suited for coins like Ethereum. So, if you are looking for a perfect balance between performance and price, consider buying this graphics card.
NVIDIA A100 comes with Ampere architecture, featuring 80 Tensor Cores and 320 CUDA cores, allowing it to handle AI workloads and machine learning. Just like other GPUs, NVIDIA A100 offers a high hash rate of 210 MH/s making it ideal for data analytics and high-performance computing.
The GPU can cost you a ton and comes at around $10,000. Due to its exceptional features and options, this card works best for Bitcoin and Ethereum mining.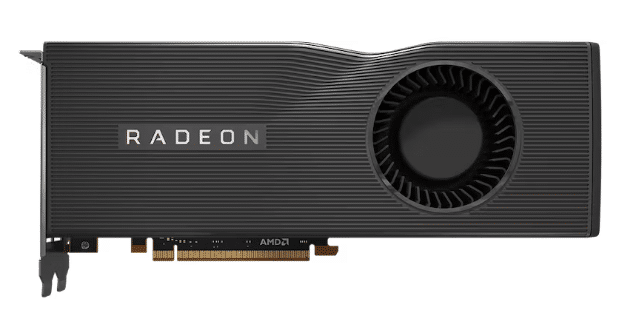 Last but not least, we have AMD Radeon RX 5700 XT on the list. The GPU features a hash rate of 54 MH/s and 8 GB of GDDR6 memory, making it a perfect choice if you are looking to mine Ethereum, Raven Coin, and Monero.
This machine has a built-in cooling mechanism that allows it to bear a high amount of heat. AMD Radeon RX 5700 XT will cost you around $400. So, if you are tight on budget and want to maximize mining profitability, consider buying this GPU.
Final Words
Getting the right GPU for crypto mining can be a challenge if you are low on budget and want maximum performance. Now that you know the best mining GPUs, it's time to build your own mining rig and start hunting your favorite coin. These were the top picks for mining GPUs. If you think we left something behind, do tell us in the comment section below.